TUCSON 2018
NEW LOCATION!!!!!!!!!
POOLSIDE at the QUALITY INN
Room 127

AT the corner of I10 and Star Pass

AMAZING assortment
of AQUA AURA spirit quartz, Rainbow Aura spirit quartz, Tanzane Aura spirit quartz,
Tangerine Aura spirit quartz.
also new Radiance Rose Aura quartz.
Wide assortment of Aqua Aura Beads.?


(Please see Location Maps)
Powered by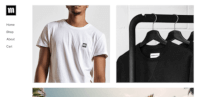 Create your own unique website with customizable templates.